I am going to graphically take you through editing a page so you can see how easy this is… Below are the steps, followed by pictures
---
1) Go to your website
2) Click link to login, enter your user name and password
4) Navigate to the page you want to edit
5) Click EDIT PAGE at top of screen
6) You will be presented with the text editing screen, that is very much like any word processor
7) Make your edits using all the tools available, i.e. – bold text, change color of text, italicize text, center, and add pictures, etc…
8) Click UPDATE on right side of screen, and you're done! Now click the VIEW PAGE button on top to see your work. This whole process should take about 60 seconds! Fast, easy, and you can do it from your smart phone or iPad/Tablet!
---
Here is the above steps illustrated in pictures
(1)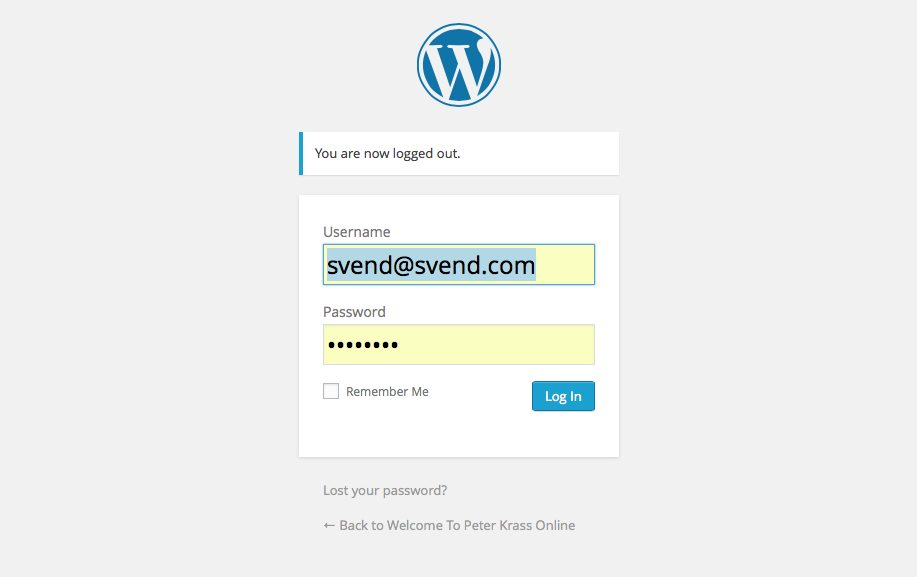 (2)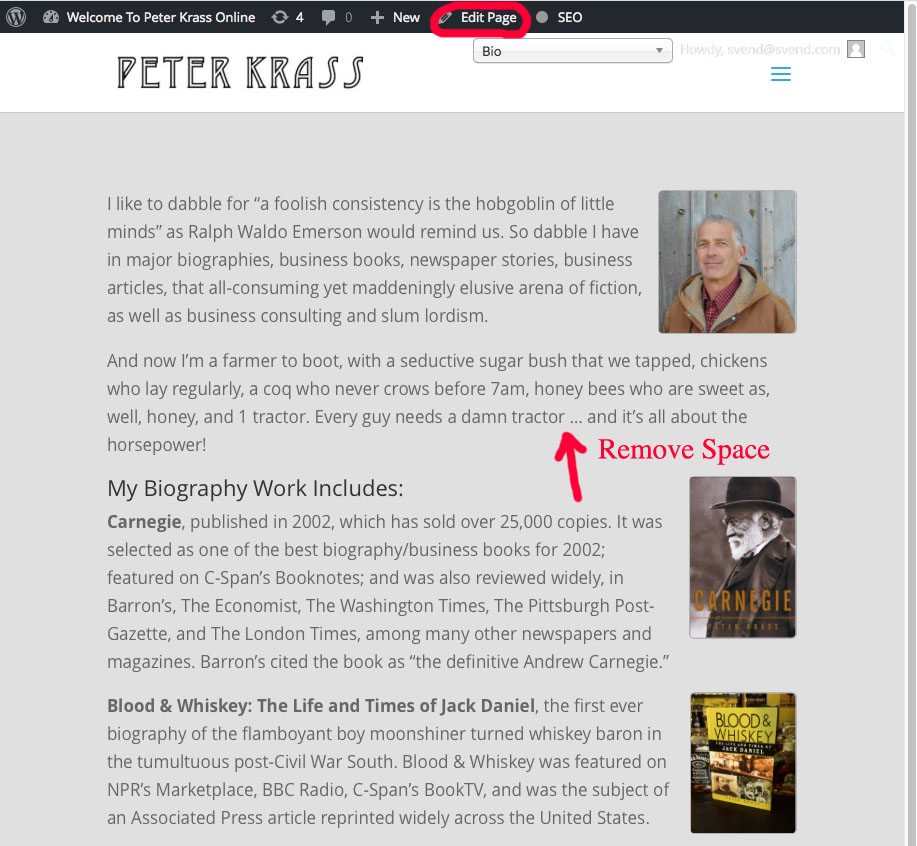 (3)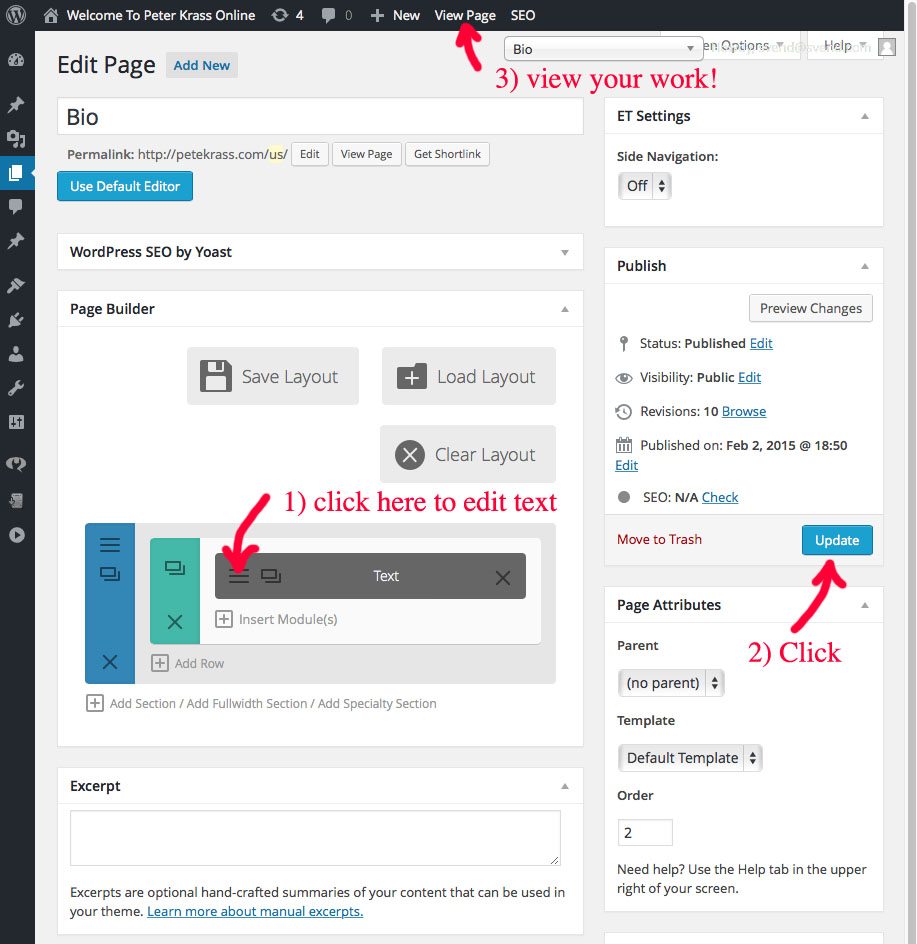 (4)
(5)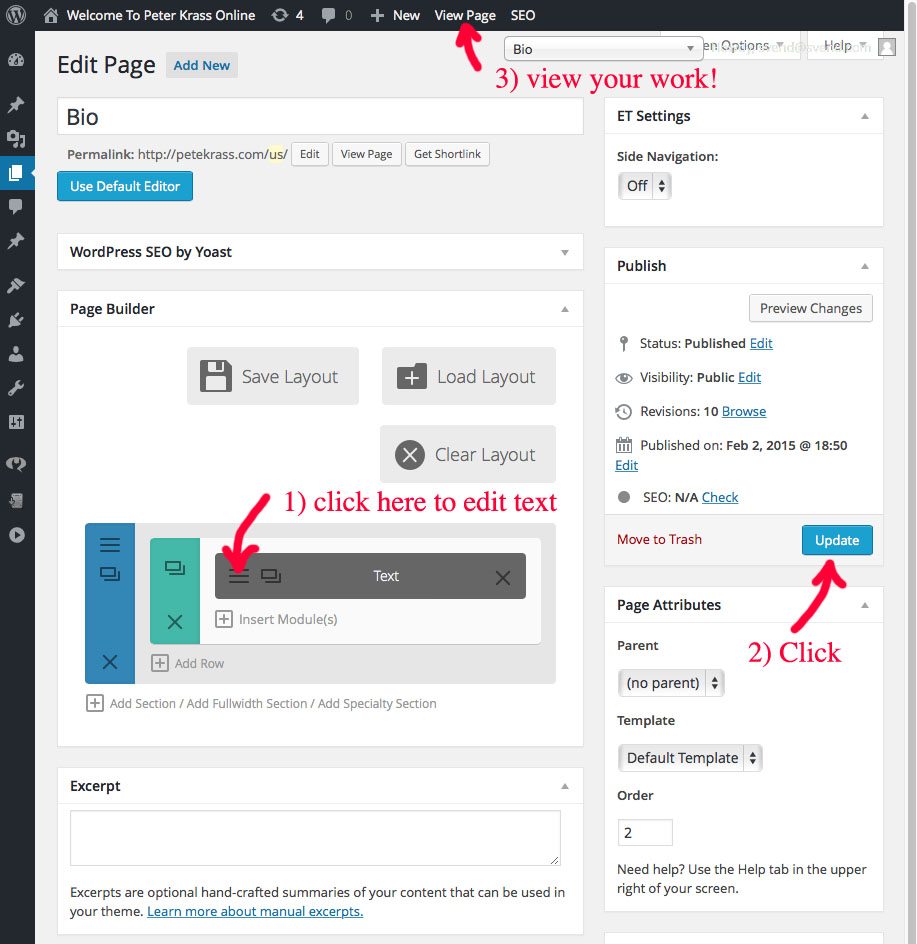 (6)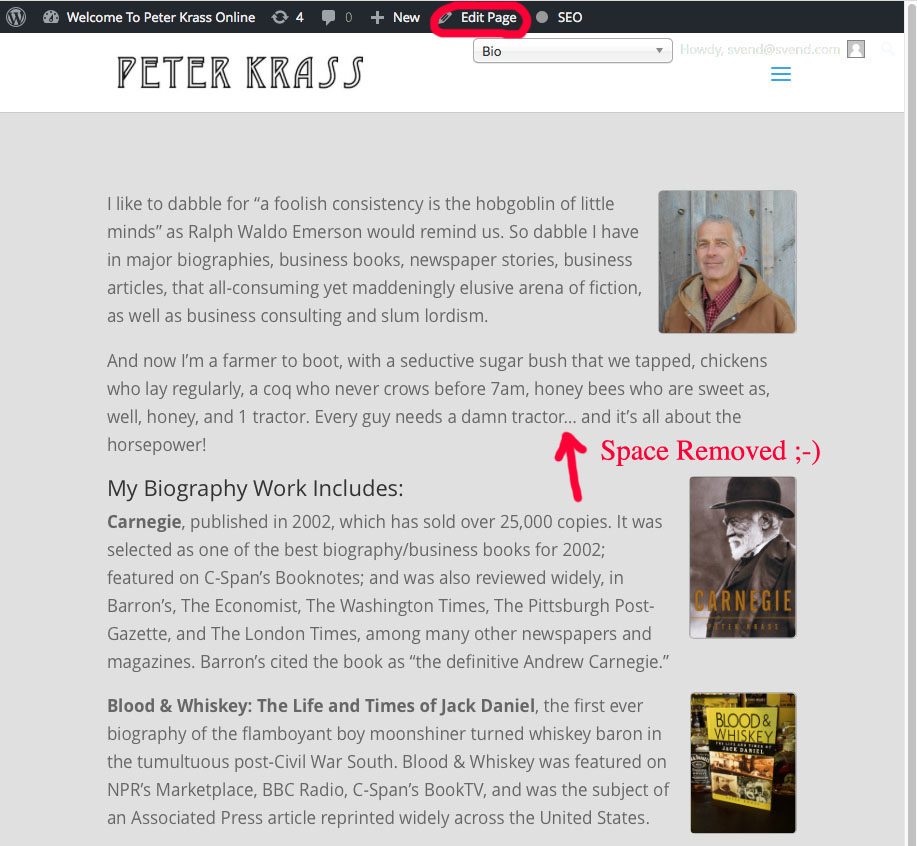 YOU'RE DONE! Editing in WordPress is easy and powerful. Creating new pages is easy. Adding a picture is easy. WordPress is simple, BUT very powerful.