A Message of Respect and many thanks… my days at Jager DiPaola Kemp & Michael Jager
Back in 1993, I got fired after working for one year at an ad agency in New Hampshire where I had the title of "Art Director".  At that time, I had accumulated many experiences in my life, but having the title of "Art Director" was not one of them.  I was a "Desktop Publisher", with many associated talents in multimedia, music technology, electronics and computers.  Today, I feel proud calling myself an "Art Director" (….but I never stop learning!) and it has a lot to do with a graphic design company located in Burlington, Vermont, called "Jager DiPaola Kemp", one of the best graphic design companies in the world!  And, a man named Michael Jager.
In 1994, I responded to an ad for a "Production Expert" with knowledge in Quark, Illustrator and Photoshop.  I thought, that was me!  The ad said to send a resume to them(NO calls), but as usual I did the unconventional and changed the rules. I called them up and said a friend had seen their ad and thought I should give a call.  They asked me to come in for an interview immediately, so I drove an hour and fifteen minutes and after a half hour of negotiating fees, etc., I was introduced to Michael Jager.  We immediately went to work at 6 PM on a catalog for Champion Sports clothing, worked all night until 6 AM the next morning, slept for an hour on the floor, got up and kept working until late into the night again.  This went on for two weeks!  The project got finished on time and it turned out great!  From then on, Jager DiPaolo Kemp called upon me to do freelance work week after week, and month after month for years. I would drive to Burlington every day, traveling 100 miles each way, and work from morning until late at night.
I was able to be a part of the most interesting projects any designer could wish for, along with being able to work with Michael Jager.  I worked with the most talented group of people in the design world.  They were great human beings – so fun, so giving and so friendly.  Most of all, they were talented and dedicated! I owe the happiness and success I have with my business today to this wonderful company and all of its great people.  I love them all, and they loved me.  I can't thank them enough for the experience of working with them! It set a great foundation for my design business.
Thank you Michael Jager, David Kemp AND Giovanna Di Paola (JDK) for making me part of your awesome "family", and teaching me the art and skills of being a Graphic Designer & Art Director and how to run a successful business!
Svend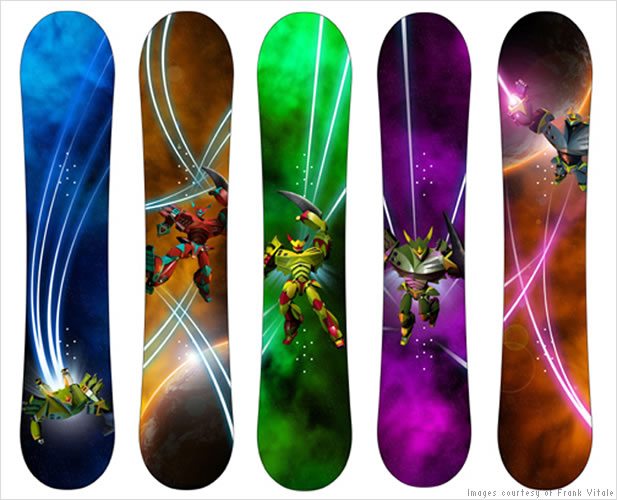 The Words Of Michael Jager From FAST COMPANY
DESIGN BRINGS CLARITY, TRUST, OPTIMISM. We have always advised our clients that when the economy dips or an industry shifts or slows, it is the time to shine. Be strategically intelligent but do not shrink or fade away; evolve, push, explore and communicate as loudly and clearly as possible. Now is the time to practice what we preach. It is more evident than ever that design must resonate optimism, bring clarity into the midst of chaos and rebuild the trust that so many lost. We can be inspired advocates for ideas that impact commerce and culture in America. At our firm, we have focused our energies on business relationships and individuals we truly can trust and believe in. Our process has become far more open and collaborative in its creative interaction. It helps to reveal the emotional and rational balance that is critical to successful brands and to achieve broad buy-in to creative ideas. The results have been inspiring. Personally, the clich» that "life is short" has become profoundly real. My personal work and that of our studio has taken a greater turn toward community, cultural support and creative education.
Michael Jager, chief executive officer and creative director of Jager Di Paola Kemp Design, co-founded the firm with his wife, Giovanna Di Paola Jager, in 1987. His work in creative direction and design has been recognized internationally through awards and publications, and he lectures widely here and abroad. Jager graduated from the Visual Design Program at Dawson College in Montreal in 1980.


A Small List of JDK Clients I got to do design for over the years 
Burton Snowboard
Olympic Logo Designs
RED (Burton)
Champion
MLB
Magic Hat
Seventh Generation
Merrell
Patagonia
Nike
Pepsi
Segway
Microsoft
XBOX
and many more…
These are some of the many fine world class company's I got to work on while at JDK