Below are the simple instructions for editing text in a SVEND DESIGN DIVI WORDPRESS website.
.
There are lots of pictures to make is a little more clear. If you have questions, please email me at svend@svend.com
Step 1: Log in to your wordpress website backend with the username & password I supply to you
.
Step 2: At the top of web browser, it will say WELCOME TO "your website name will appear" in ALL CAPS. If you place your your mouse on this text, there is a drop down that says VISIT SITE. Click this to see your website with an additional menu at the top of the page in black. You only see this when you are logged in.
.

Step 3: Navigate your website to the page you want to edit
.

Step 4: Again, at the top of the page there will be a link that says "EDIT PAGE" … click this link to edit that page. (and when you are done, this link will say VIEW PAGE… but make sure to click the update button on the right side of page)
.
Step 5: You will then see a page something like what you see in the image below. You will be concerned with the dark gray bars. Review my notes below on what to click and what not to click:

.
---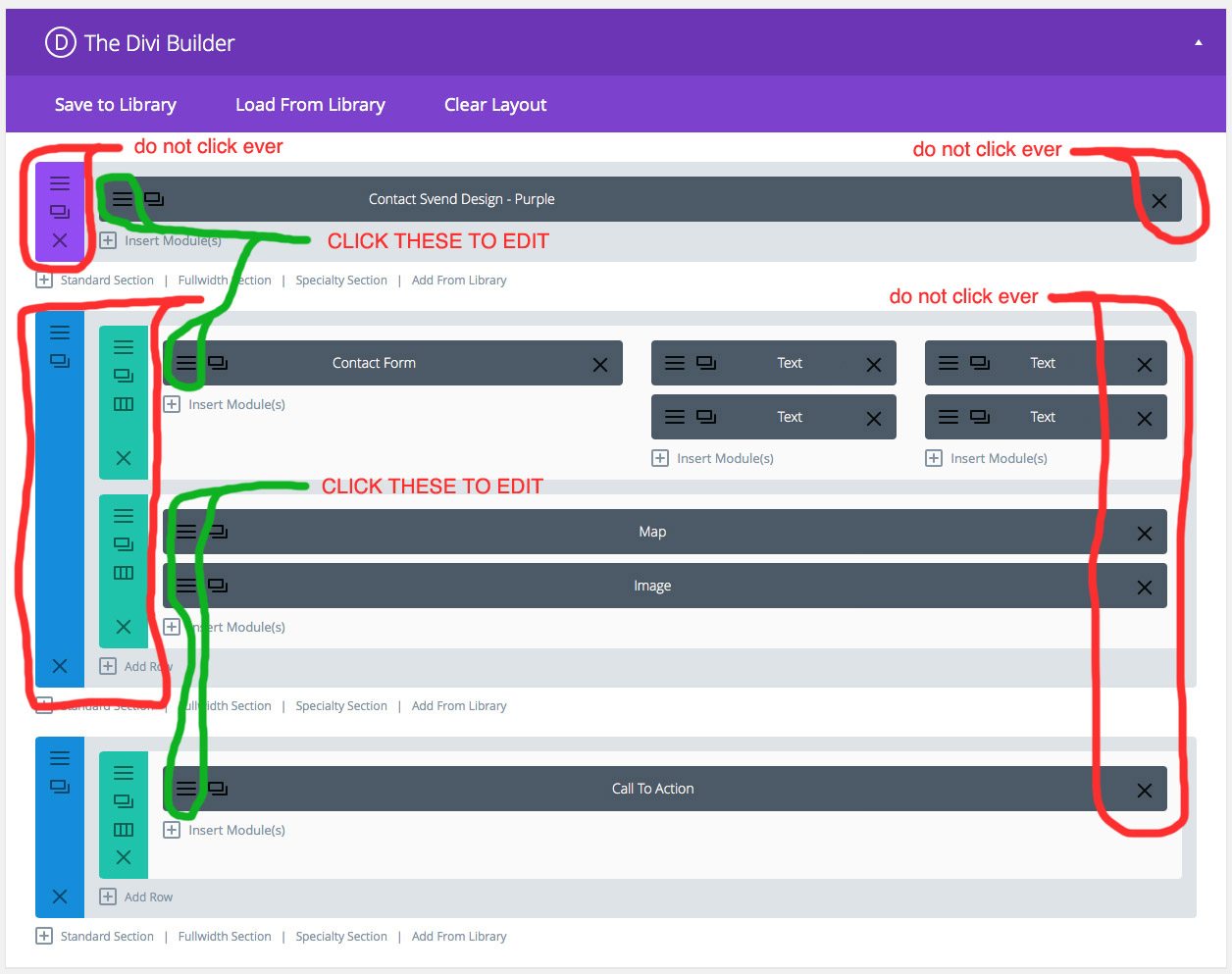 —
Step 6: First off, DO NOT hit any X's above, and you are only concerned with EDITING the LITTLE DARK GRAY bars, and you should only click the 3 little horizontal lines to enter into text editing mode
.
Step 7: Click the  3 little horizontal lines to edit the text of that section of the page. You will be taken to a page that looks like the image below:
—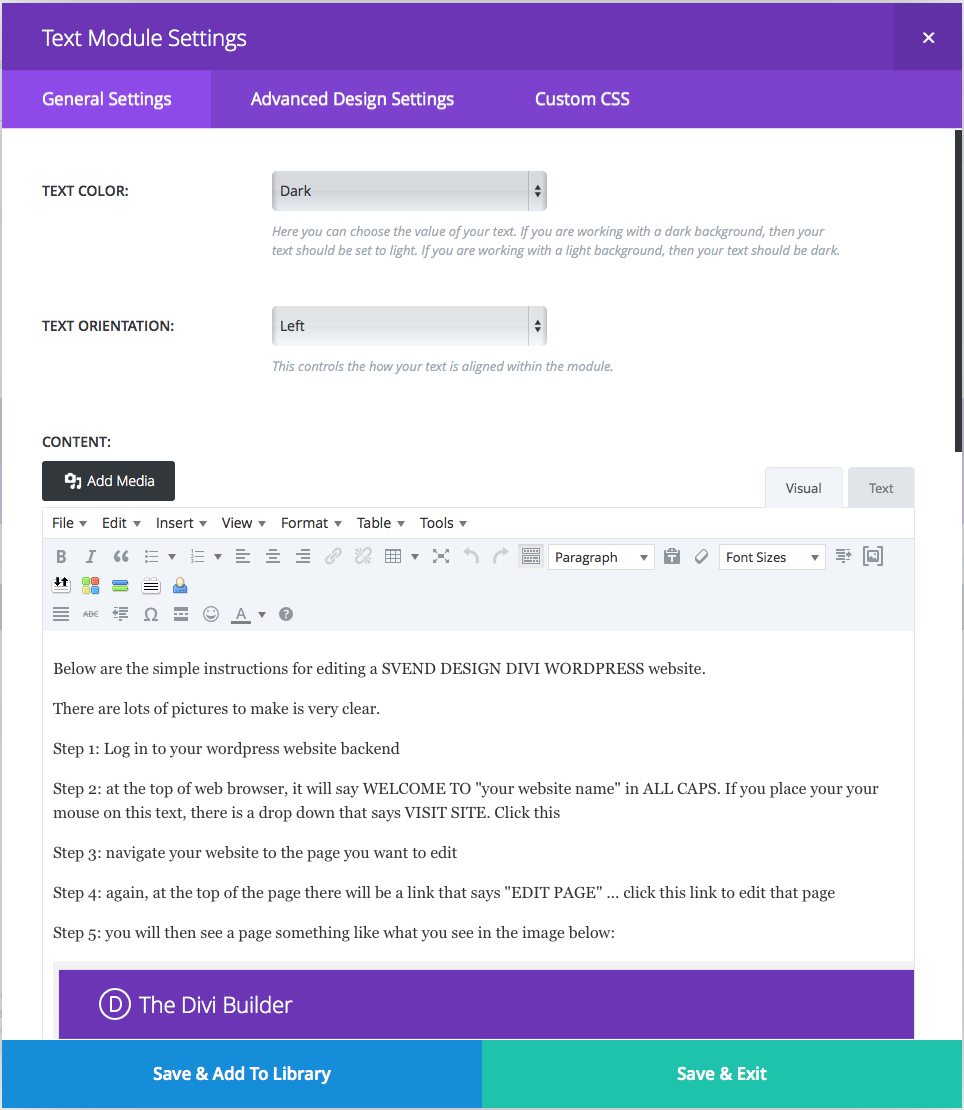 —
Step 8: In the above window you can edit the text, below the word CONTENT (and ADD MEDIA button), like any common word processor ;-). You can bold text, delete words, add in new text, etc, etc… When you are done, click SAVE & EXIT. Then you MUST click UPDATE over on the right hand side of the window. This is what makes the edited page live on the internet
.
Step 9: Click the link at the top of the window you are in that says VIEW PAGE. Here you can quickly see the edits you just made 😉
.
Step 10: That's it! You have edited your first page! Now navigate to another page in your website that you want to edit and click EDIT PAGE at the top of the window you are in. Quick and easy!
.
If you screw something up, stop editing and email me ASAP so I can recover the error and we are back up and running. svend@svend.com
lol
Enjoy!!
Svend
ps. see my intro to wordpress and how it differs from HTML web design