About Svend-Erik Filby
My Life Is All About Creativity, Music and Family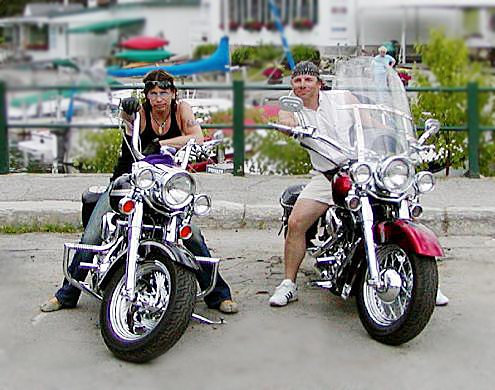 Steven Tyler and Svend on their Harley's in Sunapee Harbor on a warm summer day! Great day for a ride!
Who Is Svend – Designer, Entrepreneur, Traveler, Musician, Audio Specialist, Marketer, And a Specialist in Responsive Web Design, WordPress, DIVI & SEO
Svend has over 30 years of design experience in many diverse areas. Graphic Design, Logo Design, Website Design, Architectural Design, Interior Design, and Mechanical Design. Svend's latest work involves WordPress DIVI Design.
Highlights of Svend's design success includes helping to design a logo for the 1996 Atlanta Olympics along with JDK.com. Svend was also called back into service by the Olympic Committee to do graphic design for the Torch Relay in 2001. Working at JDK, one of the worlds leading sports graphic design company, Svend worked on cutting edge clients like NIKE, XBOX 360/Microsoft, BURTON SNOW BOARDS, CHAMPION, CONVERSE, MERREL HIKING BOOTS, US OLYMPICS, HARLEY-DAVIDSON, PATAGONIA, VIRGIN MOBILE, CINEMAX, LEVI, SEGWAY and many more leading national brands.
Svend has a BA. Degree in Business from UNH and a AS. Degree in Electrical Engineering from Vermont Technical College, in addition to a degree from FULLSAIL RECORDING SCHOOL in Orlando FL in Digital Audio Recording and Production. As you can see, a great foundation of left AND right brain – essential to success in todays highly technological online world!
Svend was fortunate to have traveled a lot over the years and in his youth. Svend's main stomping grounds were New England and Europe – Denmark, Sweden, England, Germany, France, Italy, Ireland, Austria, Switzerland, Canada, the Carribean, Mexico, etc. These travels gave Svend a great mindset for his future design pursuits by showing him, how many cultures and ways of life there are, on this great planet we live on. It inspired Svend to always have an open mind, think WAY outside the box, inside the box and bring creativity into all that he does.
Music has always been an important part of Svend's life. One of Svend's most influential jobs was working at a world class recording studio (SUNTREADER RECORDING STUDIO) where the classic album "Fool For The City" was recorded by the British 70's rock group Foghat, as well as Arlo Guthrie's – "Alices Restaurant". From 1986 until 1992, Svend worked for New England Digital, creator of the most unique digital music instrument & digital recorder ever built – The Synclavier Digital Audio Workstation. While Svend was there, he had a varied list of jobs from Hardware Specialist, Software Specialist, Marketing & Graphic Design Coordinator, and Sales. Svend worked closely with some of the greatest artists of our time – Paul McCartney, Mick Jagger, Steven Tyler, Genesis, Sting, Stevie Wonder, Pat Metheny, Herbie Hancock, Frank Zappa, The Cars, Michael Jackson, and many more of his musical heros. "The greatest thing about this company was that it allowed me to follow my passions and talents in any direction I wanted… even when it wasn't in my "job description" – Svend. Svend's last position with the company was in marketing and design, where he honed his skills that would come in so handy when Svend started Svend Design in 1993. This year marks Svend's 24th year in business with no end in sight! Svend really loves what he does!
It's been a great journey so far – and as they say, "it's the journey that counts, not the destination"
To celebrate 24+ years of design and marketing excellence, and to always push himself to learn new things, Svend has a new business in 2013 helping people create SMART HOMES – with one rule, any installed technology must be controllable from a Smart Phone. The future of the smart home is truly here.
In addition to Svend's Design Business, Svend is also an investor in Real Estate, having accumulated over $3M in Commercial and Residential Properties to date.
Svend's hobbies include, sailing, traveling, interior design, riding his harley, the outdoors, fine dining, design of all types, inventing, and writing music ( www.Soundcloud.com/svend007 ) and doing anything with his love bug Pam!
The big news in 2014 was that Svend and Pam got married on August 16th! This is Svend's first marriage, and he waited a long long time to find the love of his life! Congratulations to Svend and Pam! Two years later, they are happier than ever.
Svend's Motto Is: "If you are not part of the solution… you are part of the problem!"

Great & Fast Support
We pride ourselves in getting back to you quickly and with the right answers to your questions or concerns

Innovative Online Ideas
We are always keeping up with the latest design trends, seo trends, and technology in general. A good case in point is this website, which uses the latest in responsive web design and seo techniques (which is how you found us right!)

Only Results Count
With all the billions of websites out there, there is really only one result that counts – the one that puts your website in front of your customers from your location! That's it! And that is what we specialize in! 😉

Clear Communication
Being able to quickly understand your business, and understand your goals is key in todays competitive market! Since I have so many interests and life experiences over the years, and running several businesses since 1982, I can hone in on your important points that need to be communicated to your audience!
Recent Blog Posts
Learn from the top thought leaders in the industry.
We have seen Ice since January, but that is common since any ice freezing on other parts of the lake, and then the wind carries it down to us
Don't Be Shy. Get In Touch.
If you are interested in working together, send me an inquiry and I will get back to you as soon as I can!
Contact Me