Marketing success through seo design distinction along with top seo results from 1993 to 2014 - 21 YEARS! My Clients Success, is My Success. Copyright 2013 Svend Design™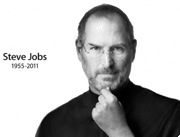 QUOTE OF THE WEEK: Pleasure in the job puts perfection in the work - aristotle
• only one thing matters-RESULTS
• there are billions of websites...
• will yours be found!?
• seo is the key to online success
• Google page 1 or 2, or forget it!
• results talk, bullsh-t walks!
MORE >
• your face to the world
• first impressions really count
• branding starts with a great logo
• helps people remember you
• stand out from a big croud!
• we make YOU stand out!
MORE >
• super clean modern design
• easy to navigate web sites
• seo built in, so sites can be found
• latest HTML 5.0 standards
• fast loading dynamic designs
• the latest designs trends used
MORE >


SVEND 603.996.1060 E svend@svend.com
20 YEAR ANNIVERSARY - 1993 TO 2014
QUOTE OF THE WEEK: If you are not part of the solution, you are part of the problem